Sailing in Puerto Rico:
Sailing San Juan area:  This is a convenient trip, with several companies offering different style and sizes of sailing boats: some are limited to 6 people or less, for a more intimate trip.  For larger groups, there are schooners that can fit much larger groups.  You'll sail past hundreds of years of history, past El Morro and seeing a view of San Juan that will be memorable.  You may even see manatees, dolphins or other sea life.
Sail San Juan Bay, captained by Ivan Rodriguez, is a great choice for a more personal experience.  For larger groups, try East Island Excursions.  They have a schooner that does a beautiful sunset sail and can hold larger groups.
Puerto Rico is an easy get-a-way from the states and Canada, with direct flights from many airports.  This is a great time to come and support Puerto Rico while enjoying the world class beaches, gourmet cuisine, and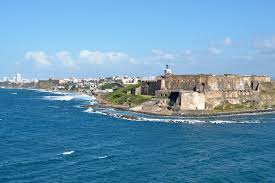 Reserve
A sailboat changes your outlook…Book one for you or for your group…Its one thing that all ages can enjoy and agree on.  Plus, it offers both a historical look at San Juan while enjoying the wind and ocean spray.