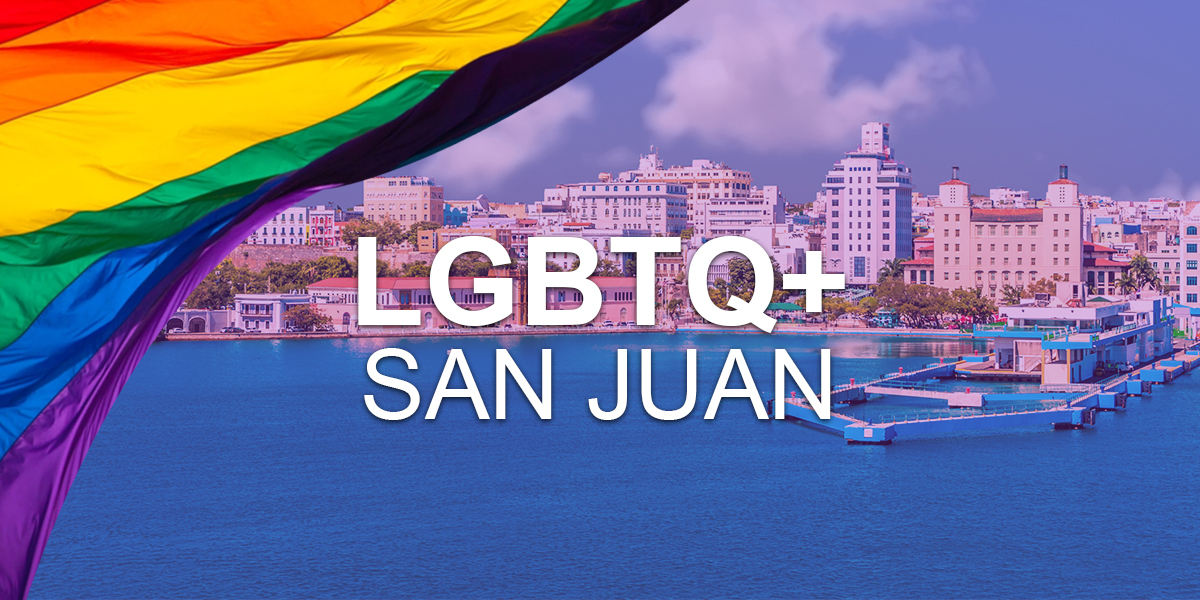 Puerto Rico is the most progressive island in the entire Caribbean, and San Juan, the most gay and LGBTQIA-friendly within Puerto Rico.  And Coqui del Mar Guest House is the gayest of them all.
With 3.4 million people in Puerto Rico, it is also one of the most populated Caribbean islands.  Same sex marriage has been legal since 2015.
There are two large LGBT pride parades annually: one in a beach side western town, Cabo Rojo, and one in the capital, San Juan.  A third one was started in 2019 in Ponce, and in December, there is Winter Pride Fest, totally unique to the Caribbean and world.
Puerto Rico boasts the most gay and LGBTQ+ businesses of any Caribbean island.  It has one of only two queer chamber of commerces in the Caribbean with LGBTQ+ members,
Coqui del Mar is gay owned and gay managed.  We host occasional special events for Gay, Lesbian and or LGBTQ+ crowds and we welcome ALL guests.  All try to make everyone feel like family.  See below for further info on Puerto Rico pride events, gay bars in San Juan, LGBT support groups and LGBT beaches in Puerto Rico.
We welcome the entire LGBTQIA community and supporters and friends.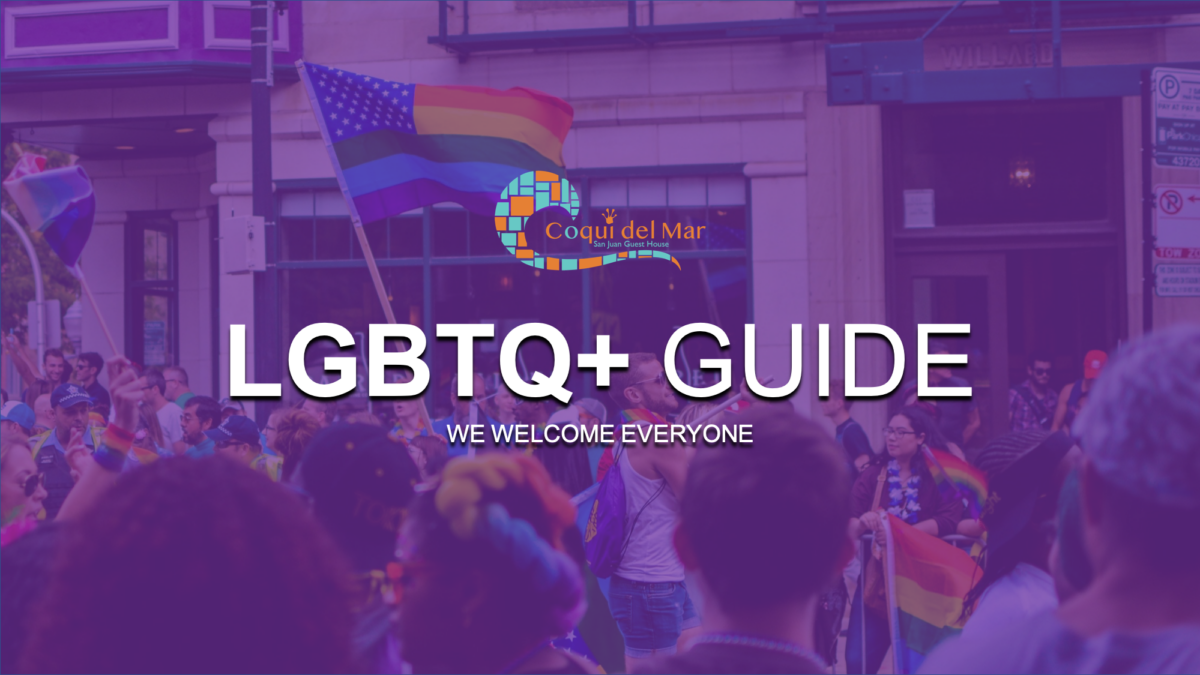 LGBTQ+ Guide
Feel free to download our LGBTQ+ Guide to get around San Juan's friendliest places for the entire LGBTQ+ community.
San Juan Gay Guide is an independant guide to the San Juan gay life.  Check this as well as our own for the best up to date info.
We Walk the Talk
At Coqui del Mar, we do more than SAY we support gay, lesbian and transgender rights…We actively support via annual donations to both the Human Rights Campaign and GLAAD, along with participating in San Juan's Pride parade when possible, such as sponsoring the largest float in 2019 and sponsoring the same float in Cabo Rojo and the official after party.  We want everyone to feel among family during their stay here.