The G

A
Y

E

S

T

guest house in the Caribbean
Our guesthouse is clothing optional
Ocean Park beach just 2 minutes walk away
Your Gay Hotel In San Juan Puerto Rico
Stay in not just a gay hotel (aka Guesthouse), but the gayest in San Juan, Puerto Rico (or the Caribbean for that matter).  We are gay-owned and managed. We welcome all LGBTQIA. Our goal is to make you feel at home. You are safe. You are welcome.  And you can relax and enjoy your vacation the way you would like to.
Your stay at San Juan's gay hotel "guesthouse" includes daily #TropiContinental breakfast
Example breakfast: coconut oatmeal, yoghurt with toppings, eggs to order, fresh breads, tropical fruits, and Puerto Rican coffee
Complimentary brunch on Saturday and Sunday
Fun clothing-optional barbecue every Saturday
Another catered barbecue every Monday (worth staying for)
Our entire ground floor is clothing-optional
Enjoy pool and jacuzzi time, steps to the beach
So many extras, no extra fee: beach bikes, beach chairs, coolers and more
"
I love to go every year for a workcation and work in a room with a kitchenette during the weekday. How can you beat this? They have truly the only real "gay" lodging on the island.
Steve
"
From the moment I arrived I felt like I plugged into a communal environment complete with a community fridge using a have one-leave one, need one-take one philosophy. Definitely stay here—you can't go wrong!
Robert
"
My partner and I have visited over 5 times, because we love it so much! We consider it our second home, and we always can't wait to go back! During our last visit, Rob and Vianney helped organize a very small wedding ceremony with me and my partner on the nearby beach. It was absolutely perfect.
Steff
"
The lovely home cooked food was a real highlight, as was the hot tub! As a vegan I was very well catered for.
James
"
I had the best weekend ever! I couldn't thank you guys enough for the amazing experience of your guest house, I highly recommend it and the attention you guys provided was phenomenal. I would be returning soon! Thank you again!
Gaby
"
If you are like me and you read a million reviews before deciding where you are going to stay… let me safe you the hours! Book your stay at Coqui! Hands down the best experience for my birthday and for my introduction to Puerto Rico!
Ben
"
It's clear that the owners have passion for the guesthouse and community as they started making introductions with other guests right from the start. The result was an awesome social environment. We've stayed in touch with 5 groups of guests that we made during our stay.
Tim
"
Rob and Vianney have created an extraordinary place at the Coqui del Mar. The setup of the guesthouse is like a fun labyrinth – around every corner, there is a pool, a hot tub, a rooftop deck, or a lounge. Most evenings, each of these spaces was buzzing with other guests who were wonderful to meet and spend time with.
Bradley
"
This place is absolutely fantastic and a welcome change from staying at any chain hotel. The ENTIRE staff goes above and beyond to make sure your stay is perfect. There was a beautiful mix of people staying here and my boyfriend and I felt very comfortable in our own skin.
uptowneast nyc
Book your gay stay directly with us and cut out the middleman. Save Money.
Avoid third party booking fees.
We guarantee the lowest price and provide 100% refunds up to 30 days prior to your arrival.  We have a generous short notice cancellation policy and we provide your deposit as a future credit if cancelled more than 24 hours before arrival.  If you would like 100% certainty and flexibility, simply buy our insurance at your time of booking. This provides 100% refund for any reason up to day of arrival for a cost of 5%.   
Coqui del Mar is booked?  Stay close by at one of our gay, adults only, clothing-optional 420-friendly Airbnb properties.  
Coqui del Mar all booked up or looking for something a bit more private? Or perhaps the Coqui is just not in the budget this time around?  Check out our airbnb properties just next door that are also queer, clothing optional, adults only, 420-friendly, pet-friendly, with pool and many other extras such as bikes and gym access. 
Sunny pool
Fast WiFI (73n mbps download, 80 mbps upload0
Quiet, chill atmosphere
On-site service
Printing access
Adults only
Full house generator backup
Full water backup
Not looking for a clothing-optional vacation?  But want to feel welcome and safe?  Traveling with underage family? Stay around the corner at one of our gay-managed Airbnb properties.
 Gay-managed AirBnb, family and hetero-friendly
Fast Wifi
Quiet, chill atmosphere
Access to washer/dryer at your leisure
Property managers just minutes away
beach chairs, beach towels
Fresh Puerto Rican coffee is served daily
Need something printed?  Want to join our gay tours?  Have questions?  We're here for you.
Gaycation Tours
Coqui del Mar organizes gaycations which include a few nights in San Juan, transport to another gay destination, activities and return to San Juan. 
We'd love your help designing the perfect gaycation! Answer a few questions about what would make the trip perfect for you.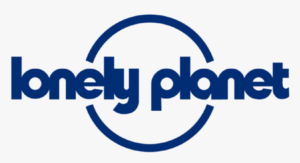 8 great weekend getaways for couples in the USA
"One of the most welcoming destinations in Puerto Rico – and the entire Caribbean – for LGBTIQ+ travelers, San Juan is a warm-weather retreat with gay-friendly neighborhoods, accommodations, nightlife and restaurants, one easily reached from the East Coast of the US"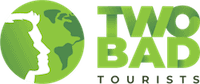 Gay Puerto Rico – the best gay hotels, bars, clubs & more
"Highly recommended if you're looking for a great social atmosphere with other gay guests. The property is also 420-friendly and can help you get a license to purchase legally during your visit…"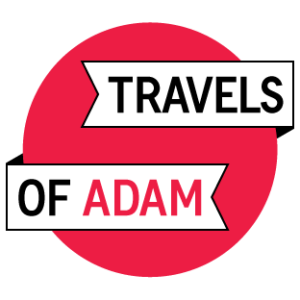 Your guide to the best things to do and see in Puerto Rico
"At Coqui del Mar, you'll get a taste of a true Boricua (Puerto Rican) experience…"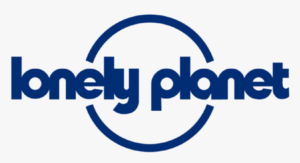 A guide to San Juan's best LGBTIQ+ spots to stay, eat and party
"Married owners Rob and Vianney have a wealth of knowledge on the best places to go and things to do in Puerto Rico, even offering guided excursions to El Yunque rainforest, Arenales Cave, cruising beaches and some lesser-known spots around the island…"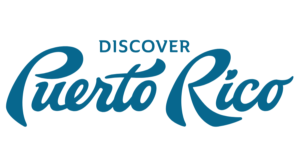 LGBTQ Travel Guide to Puerto Rico
"At Coqui del Mar Guest House you will enjoy the city like a local. They offer everything from small comfy rooms to chic villas where you can relax and feel at home…"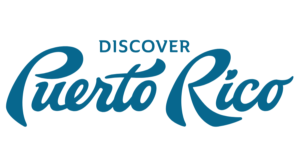 The First-Timers Guide to LGBTQ San Juan
"Your gay home away from home. Find different studios and bedrooms in this LGBTQ cozy guesthouse…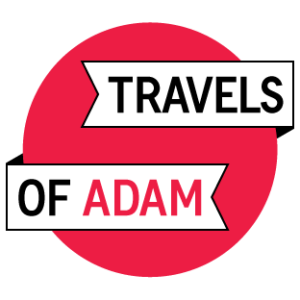 9 Gay Things to Do in Puerto Rico
"The bright decor of the property and friendly staff on site, plus its location in Ocean Park, make it a great choice for travelers looking for a multi-day stay to really discover San Juan…"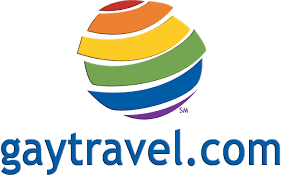 Gay San Juan Travel Guide
"Located in the Ocean Park neighborhood of San Juan, the Coqui del Mar guest house is a gay-owned hotel with a clothing-optional pool…"
San Juan Gay Guide
"On the edge of the Ocean Park neighborhood is Calle Loiza – the hottest neighborhood for hipsters, New Yorkers and Europeans looking for a Bohemian atmosphere just a few blocks from the best beach in San Juan…"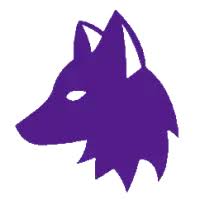 The Gay Travel Experience: San Juan, Puerto Rico
"Coqui del Mar Gay Guest House is a hugely popular adults-only San Juan gay hotel. They have a quaint guesthouse vibe, located in the Ocean Park neighborhood… They're the only clothing-optional gay hotel in San Juan, so you can let loose in the pool!…"
Come on an adventure with us
Enhance your gaycation with a trip to the rainforest, or an excursion to the beach. We offer regularly scheduled gay adventure trips.
Come on an adventure with us
Enhance your gaycation with a trip to the rainforest, or an excursion to the beach. We offer regularly scheduled gay adventure trips.