The number one guest house in San Juan Puerto Rico
See what our guests have to say
"We loved this place! Everything we read in reviews came true!"
 TripAdvisor Review
"This was the perfect place for our extended family of 11 to enjoy our time in Puerto Rico. I really appreciated the awesome recommendations and personal touch from our host."
Angela R.
Facebook Review
"This is the BEST B&B I've ever stayed at. The Grounds are Beautiful, the Rooms are Clean and Beautifully Decorated with all of the Comforts of Home"
Wendy D.
Google Places
"A beautiful, scenic place to spend your days…great neighborhood close to the beach"
David F
"Coqui del Mar could not have been more perfect"
Gail W
"They have thought of everything even having bicycles to borrow to ride around town, boogie boards to use at the ocean, and tennis racquets to use at the courts across the street."
Facebook Review
Patrick R.
Booking direct cuts out the middleman, saving you money.
1) We guarantee the lowest price and provide 100% refunds up to 30 days from arrival.
2) Avoid the booking fees of third party sites such as Booking.com, Expedia or Airbnb.
3) Free perks when booking directly:  Receive a complimentary bottle of wine or other beverage and free airport pickup (or reimbursement).
Feel like a local, with all the comforts of home.  
 Apartment style rooms:  Private entrances, kitchens, bathrooms, even the little things like a blender for those homemade Piña coladas…
Services of a hotel without the sticker shock or resort fees.  Daily house cleaning, on-site concierge, free bicycle check out, boogie boards, beach chairs, laundry service and so much more.
We have full electricity & city water.  We also have a full home generator, water cisterns, and solar powered outlets in each apartment 
Mi casa es tu casa.  Make yourself at home.
RESERVE YOUR PRIVATE BEACH VILLA FOR YOU & 15 - 40 OF YOUR CLOSEST FRIENDS 
Rent your private beach villa for a once in a lifetime experience.  Why share your special holiday with a bunch of strangers?  Renting an entire villa is more affordable than you think.  For a truly intimate experience with 15 to 40 of your friends and family, you will be able to maintain your private space while our on-site staff will help you with personal service.  You will have a private pool(s), a private jacuzzi, terrace, barbecue, plus all 7 or even 8 apartments (each with private kitchen and bathrooms and if renting 8 apartments, you will have 2 pools).  We can offer private chefs, exclusive tours and more to ensure an unforgettable experience.  Perfect for bachelor/bachelorette parties, wedding groups, family reunions, work retreats, spring break or any special occasion. Reserve a lifetime souvenir now.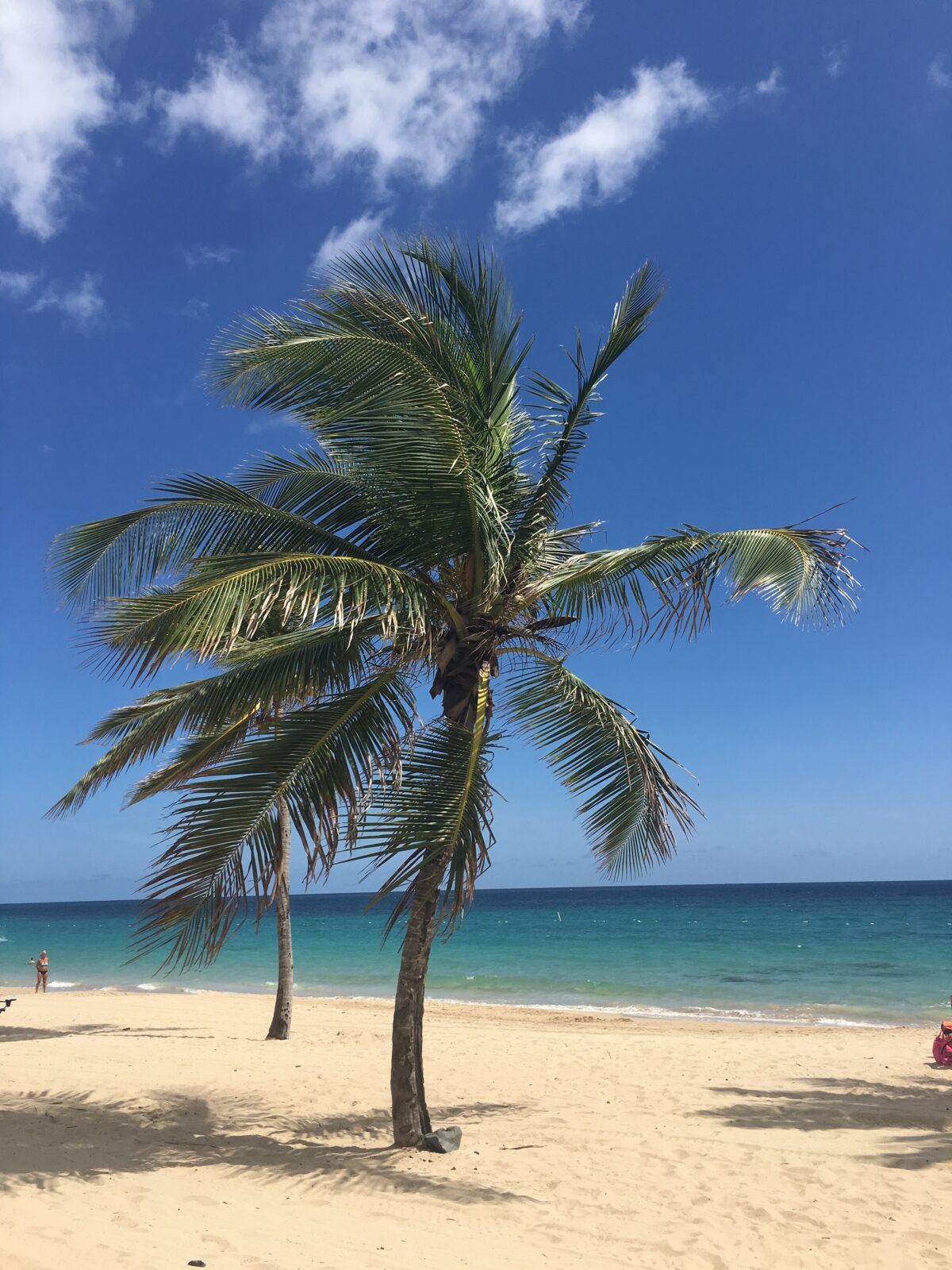 Have a taste of a True Puerto Rican Experience
Book direct to save you time and money.
Cut out the middleman.  We guarantee the lowest rates.
PUERTO RICO VOLUNTOURISM

Do you want to help Puerto Rico post-Hurricane Maria but you are not quite sure what to do and where to go?
Let us worry about the details.
Several options are available:  You can simply bring donations with you for us to distribute later.  Take a look at our list on Amazon for some ideas, but imagine that many people have lost everything.  So used clothing, old luggage, toys, non-perishable food items…these are all appreciated and will go to good use.
Make a shopping trip with us and buy needed supplies for later delivery.
Go with us on a Voluntourism trip: this could be a neighborhood of San Juan, or a hard hit area a few hours away.  Take a look at the video from one of our trips to a town that really needed assistance.
You can also donate to our fund for the people that most need the help post-Hurricane Maria at www.youcaring.com/hurricanemaria
For those that do help, we will provide a discount for your stay.  Contact us at coquidelmar@gmail.com

If you live in Puerto Rico and would like to donate time or you have a larger vehicle and can assist us in delivery, please contact us to coordinate.  
To follow our blog on what is happening in Puerto Rico post-Hurricane Maria, we have more info here: https://coquidelmar.com/category/hurricane-maria/