The number one guest house in San Juan Puerto Rico
See what our guests have to say
"We loved this place! Everything we read in reviews came true. Noyda rocks!"
Retired MJJJ
January 2017
"We loved our stay at this quaint little guest house"
Loren C.
TripAdvisor
"Awesome location.  Great area near both the local and tourist places"
Chris D.
"A beautiful, scenic place to spend your days…great neighborhood close to the beach"
David F
"Coqui del Mar could not have been more perfect"
Gail W
"Makes you feel at home"
Cindi P
Feel like a local, without leaving the comforts of home.
Our rooms are apartment style:  Private entrances, kitchens, bathrooms, even the little things like a blender for those home made Piña coladas…
Mi casa es tu casa.  Make yourself at home.
REQERVE YOUR PRIVATE BEACH VILLA FOR YOU & 15 - 30 OF YOUR CLOSEST FRIENDS 
Rent your private beach villa for a once in a lifetime experience.  Why share your special holiday with a bunch of strangers?  Renting an entire villa is more affordable than you think.  For a truly intimate experience with 15 to 30 of your friends and family, you will be able to maintain your private space while our on-site staff will help you with personal service.  Reserve direct for the best rates.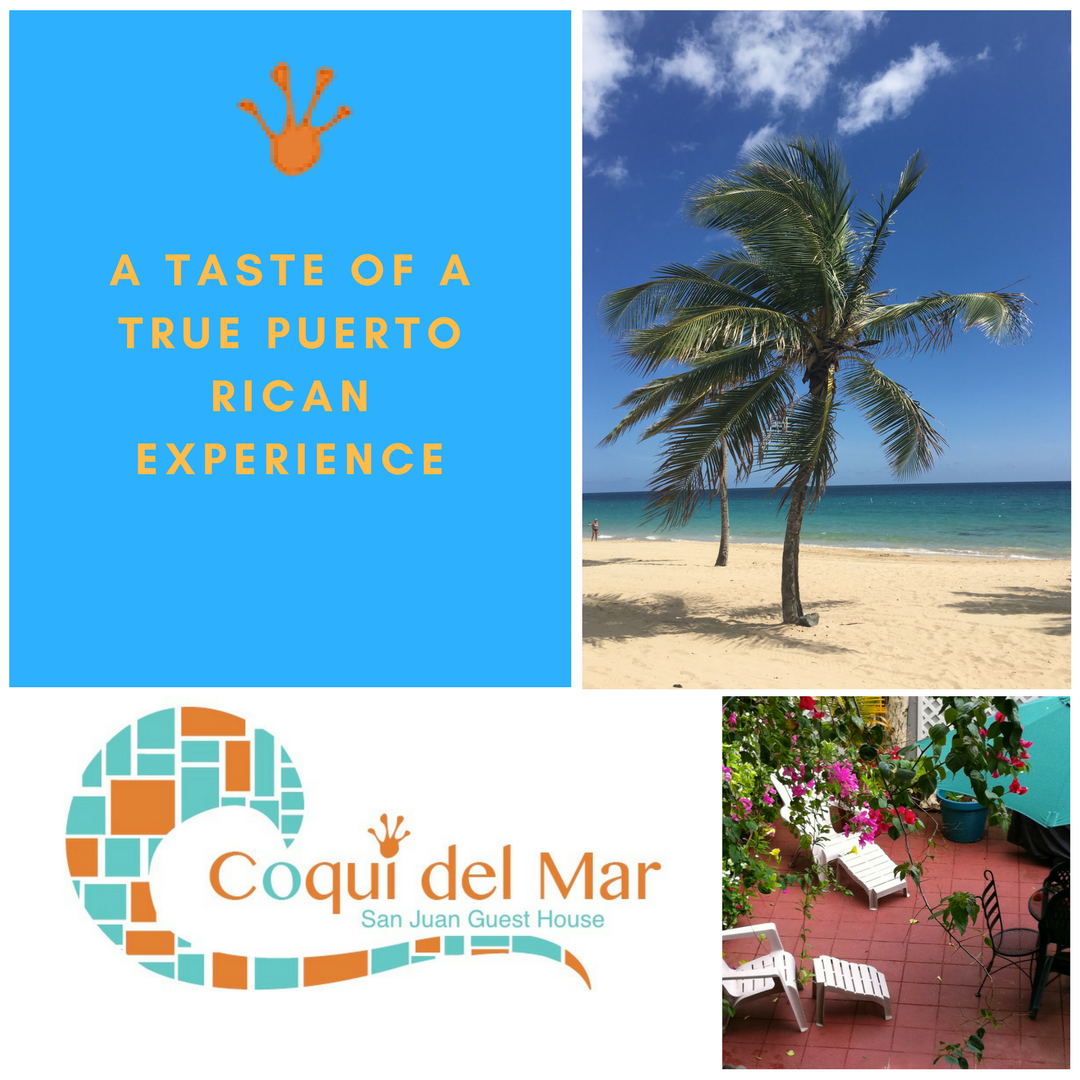 Have a taste of a True Puerto Rican Experience
Book direct to save you time and money.  Cut out the middle man and we guarantee the lowest rates.