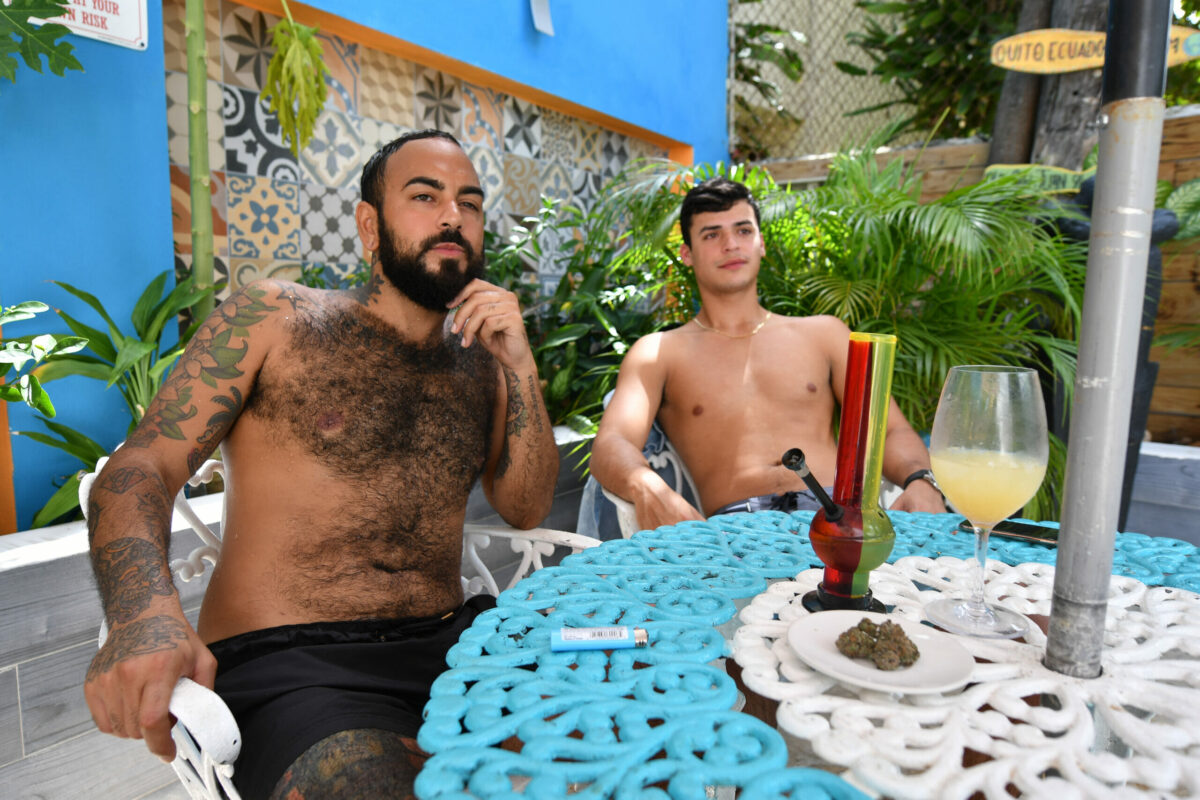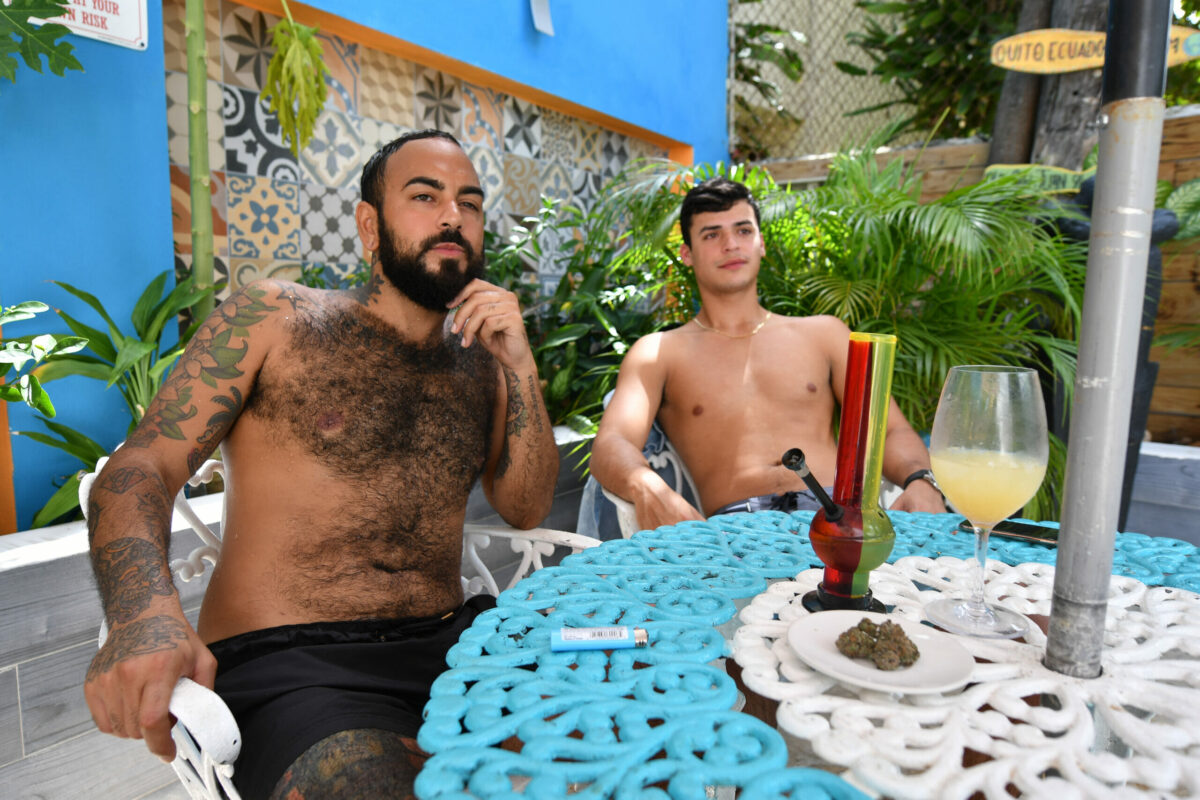 Coqui del Mar is the ONLY 420 Marijuana Friendly GAY Hotel in San Juan, Puerto Rico.
We can help you get your medical marijuana card
Marijuana Dispensaries are within walking distance
Designated outdoor enjoyment areas
Apartment like stay with full kitchens (great for late night snacks)
We have a Volcano Vaporizer that we love to break out.
So much more: clothing optional, walk to beach, enjoy our two pools and jacuzzi, ROKU TV, take the free bicycles, beach chairs, free coffee, on-site exclusive classes and so much more
Puerto Rico offers reciprocation with all other states as long as you hold a government issued medical marijuana card.   You can easily obtain one on line before you even visit (this takes typically 24-48 hours, and they email you the license) – so go online now and get it done so that you will be set to enjoy your vacation as you like.
BWell is the closest dispensary to our 420 marijuana Friendly gay hotel in San Juan, Puerto Rico.  The dispensary offers daily deals, so check out their website before your visit.  They also feature 3 species of marijuana products: SATIVA (more energy), HYBRID (a mix) and INDICA (more relax), with oils, buds and edibles.
You can purchase a variety of flowers, such as Bubble Gum and Matador.  They also sell a variety of oils for vaping, such as Pineapple Express or Blue Glue.  Edibles are also legal in Puerto Rico and at BWell they offer gummies of Mango, coconut, and a variety of tropical style cookies.  They also sell VAPE pens and grinders.  (Or just bring one with you).  Rolling papers are sold at most gas stations.
You should not travel on a plane from another state to Puerto Rico with marijuana products as interstate commerce is still illegal.
At the dispensary you can purchase VAPE Pens but you must have a license to go inside the dispensary.  TIP: There is an ATM in most dispensaries, as they are cash only.
All dispensaries use only cash for marijuana products (you can use credit cards for the vape pens, papers and other items).  Bwell has an ATM machine inside.
Since Coqui del Mar Guest House is the only 420 marijuana Friendly gay hotel in San Juan, Puerto Rico, you can feel free to enjoy the products in designated areas outdoors.  If vaping, indoors is fine as well.  We now have available the Volcano Vaporizer.
And if you do get get the munchies, no problem…just visit our selected restaurants or order from the local delivery service "Dame Un Bite" (download from iTunes) (more selection than Uber Eats).  And yes, they do deliver Alcohol!  (must be 18 or over of course).  Or use the alcohol delivery service ronponpr.com
Get your Medical Marijuana license for Puerto Rico before you arrive! Stay at the only 420 friendly gay hotel.
You can easily obtain your medical marijuana card on line before your travels.  It can be completed and Emailed to you within as little as 24-48 hours.  Do it today so that you will be set to enjoy your vacation as you wish.
The G

A
Y

E

S

T

guest house in the Caribbean
Enjoy 2 pools and jacuzzi
Our guesthouse is clothing optional
Bring friends or make new ones!
Ocean Park beach just 2 minutes walk away
Our guests enjoy FREE kayaks in Condado Lagoon